LEGOŽ Minifig scale RC car
Posted 11-10-2011
This is a modification I made to a stock LEGO car from a set to make it into an RC car. I custom made a drive train and steering mechanism which utilize servos for movement. I used the smallest servos and 3 channel receiver I could find. If you know of a smaller DSM receiver, let me know!


PF Adapter Modification
Posted 11-8-2011
How to run Power Functions on Older 9v System
PF adapter Tutorial(7147KB pdf)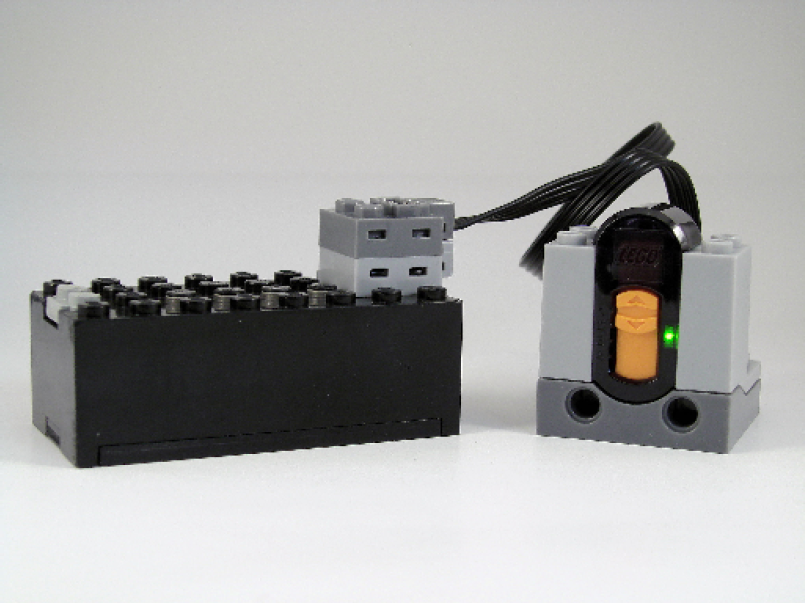 Ghostbuster
Posted 4-8-2009
We actually made a few of these way back last year but forgot to post them. Uubergeek came to the lab with a handful of these and asked if we could make the cyclotron light up. Well, of course!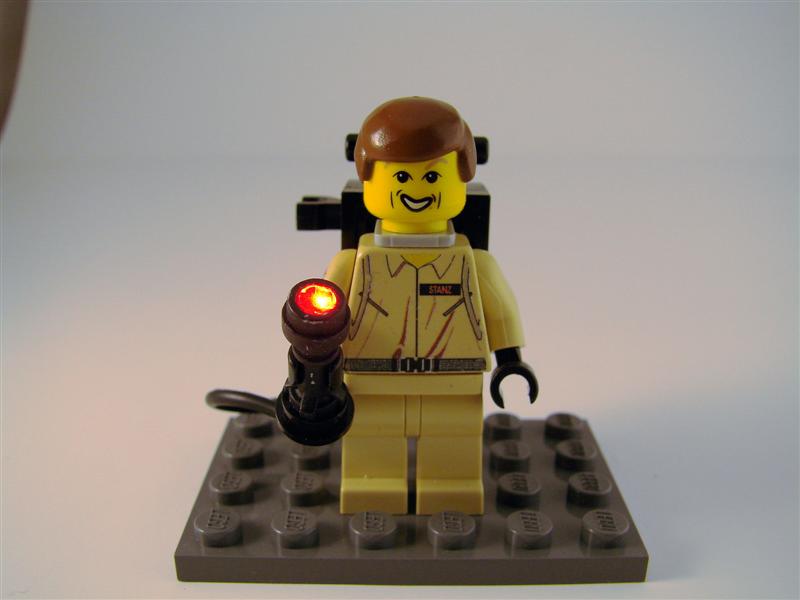 Headless Horseman
Posted 11-4-2008
I've been meaning to make this specimen for quite a while so entering it into a Halloween contest seemed to get me fired up to make it. As usual, the battery and ON/Off switch for the pumpkin head light are located in the minifig torso, but this time, I added some wiring inside the neck of a skeletal horse to light up its eyes too.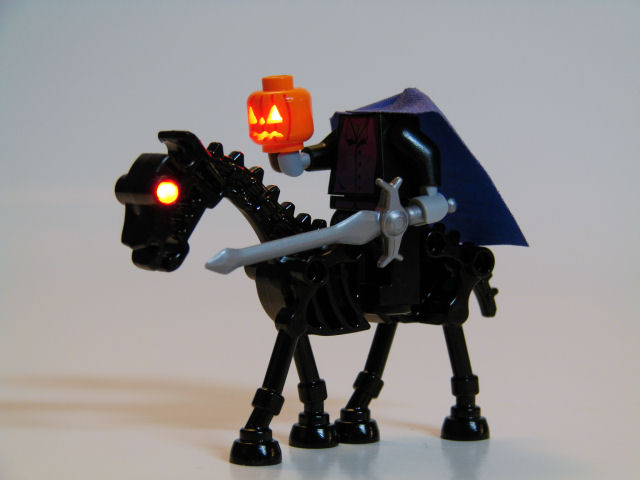 Minifig Cylon Version 3
Posted 6-13-2008
This is the latest release of the Cylon minifig made exclusively for the DVICE, SCIFI.COM and MAKE 'Make a Cylon' contest. This newest version features a smaller circuit board with 6 LEDs instead of 4. I don't think I could hand solder anything tinier than these new LEDs. These things are almost TOO small to handle! As all other Brickmodder Labs minifig mods, this one features a replaceable battery and an internal ON/OFF switch. Minifig electronics by Rob Hendrix (Brickmodder). Helmet, decals, and paint done by Mark Marquez. Microchip programming done by Stuart Guarnieri.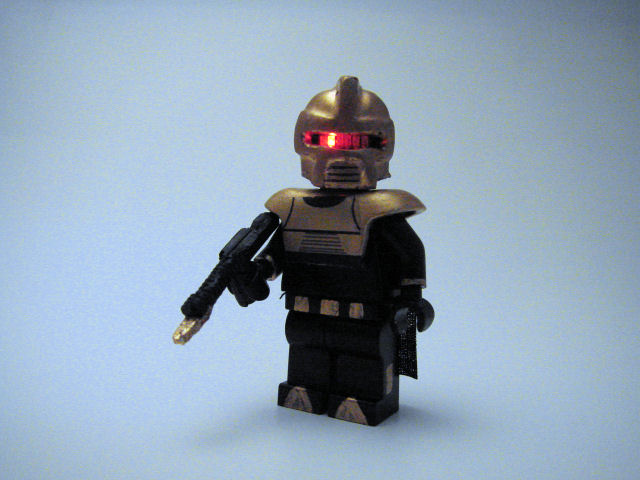 I am Ironman!
Posted 6-9-2008
Thanks to the artistic talents of Chris "Uubergeek" and Jared "Kaminoan" I am the proud owner of a custom Ironman. I couldn't stop there though! Click for photos of the full vignette. Enjoy!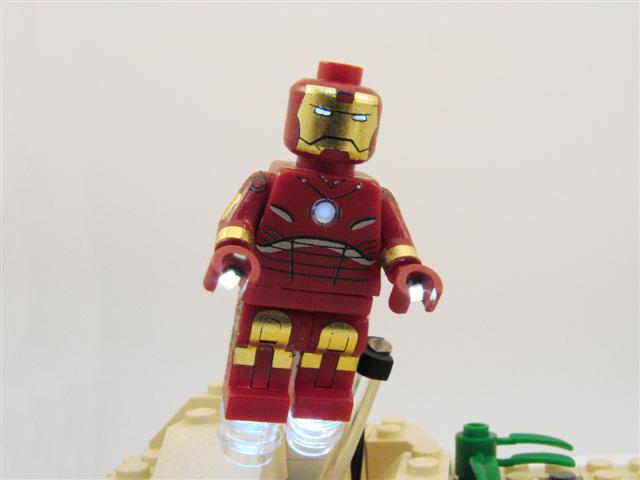 Republic Commando
Posted 6-7-2008
It's about time! I've made bunches of these in the past, but never posted one. This one belongs to Uubergeek. I had a spare 10 minutes, so I said, "what the heck..."