Town Motorcycle mod
Posted 10-30-2007
5 LEDs, 1 microchip, 2 batteries, 1 ON/OFF switch and 15 hours later - and viola! (link)

Online Store pricing example: not available for purchase


LifeLites in Action
posted 10-29-2006
I built this little fire truck and took it to BrickFest with me this year to debut a new upcoming product. Inside is a custom made circuit board and wiring to make 8 LEDs flash, strobe, or twinkle with 4 different built in sequences. More information about this product can be found at the LifeLites website.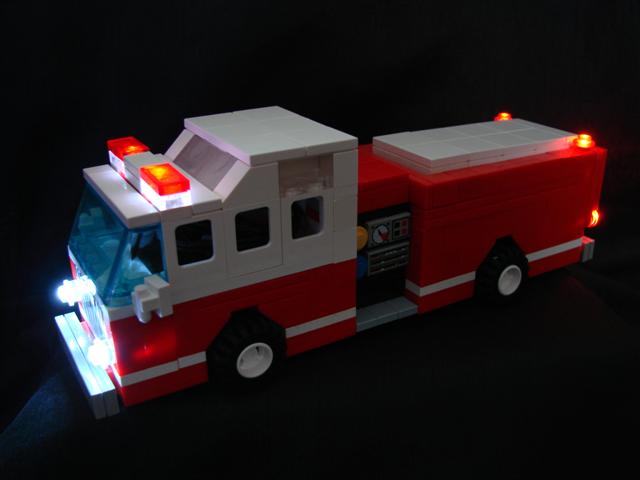 Online Store pricing example: $50 plus eLite kit and battery box (model not included)
Observation Car
Posted 10-29-2006
Special thanks to James Mathis for the design of this wonderful observation car produced by LEGO. This is one of the first vehicle lightups I had originally made. This one (along with the caboose) debuted at BricksWest 2003.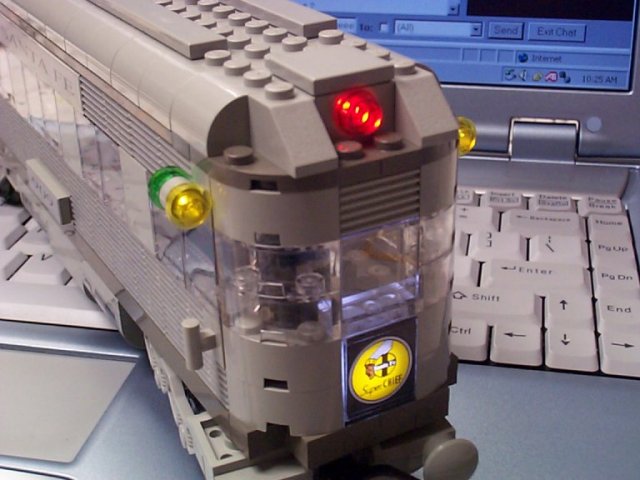 Online Store pricing example: $30 plus battery box and wire (model not included)


Caboose
Posted 10-29-2006
My first ever vehicle lighting mod on this site. An onboard battery box provided power to 2 LED lights at the rear of the car. This mod dates back to sometime in early 2003.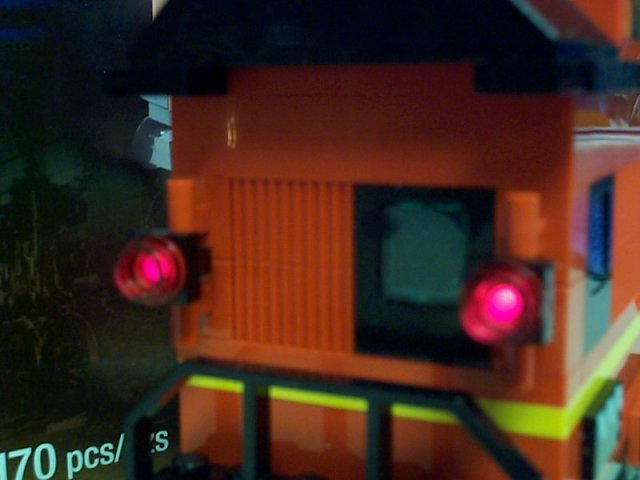 Online Store pricing example: $20 plus battery box and wire (model not included)