Ghostbuster
Posted 4-8-2009
We actually made a few of these way back last year but forgot to post them. Uubergeek came to the lab with a handful of these and asked if we could make the cyclotron light up. Well, of course!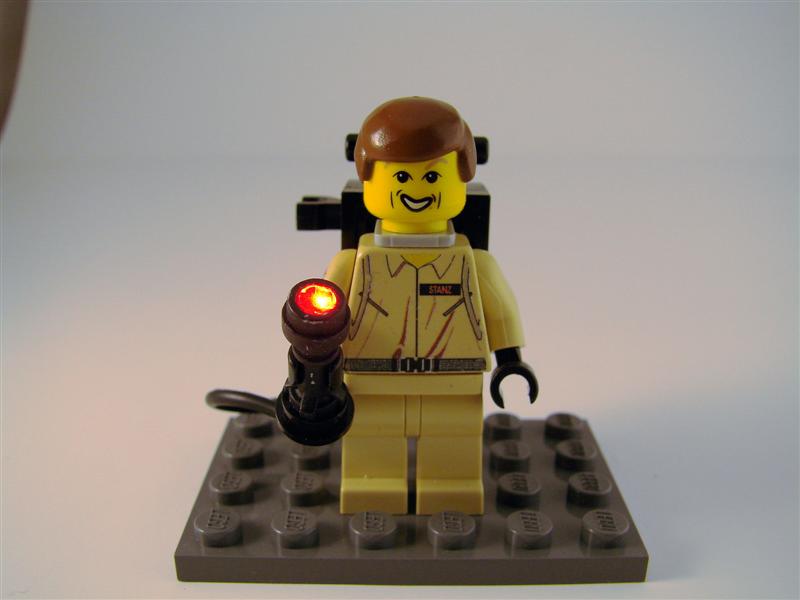 Online Store pricing example: not available for purchase
Headless Horseman
Posted 11-4-2008
I've been meaning to make this specimen for quite a while so entering it into a Halloween contest seemed to get me fired up to make it. As usual, the battery and ON/Off switch for the pumpkin head light are located in the minifig torso, but this time, I added some wiring inside the neck of a skeletal horse to light up its eyes too.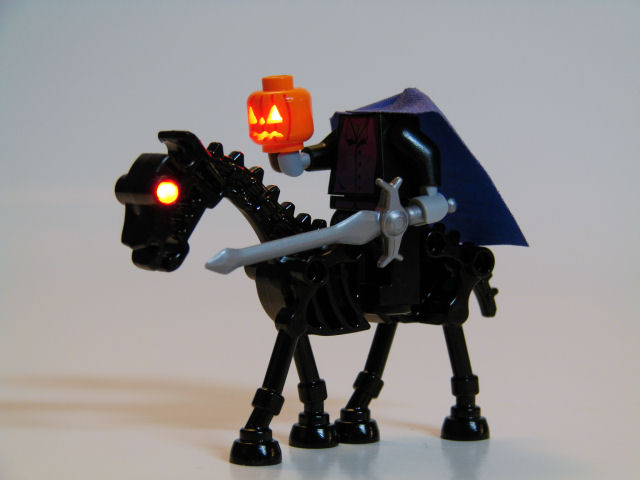 Online Store pricing example: not available for purchase

Minifig Cylon Version 3
Posted 6-13-2008
This is the latest release of the Cylon minifig made exclusively for the DVICE, SCIFI.COM and MAKE 'Make a Cylon' contest. This newest version features a smaller circuit board with 6 LEDs instead of 4. I don't think I could hand solder anything tinier than these new LEDs. These things are almost TOO small to handle! As all other Brickmodder Labs minifig mods, this one features a replaceable battery and an internal ON/OFF switch. Minifig electronics by Rob Hendrix (Brickmodder). Helmet, decals, and paint done by Mark Marquez. Microchip programming done by Stuart Guarnieri.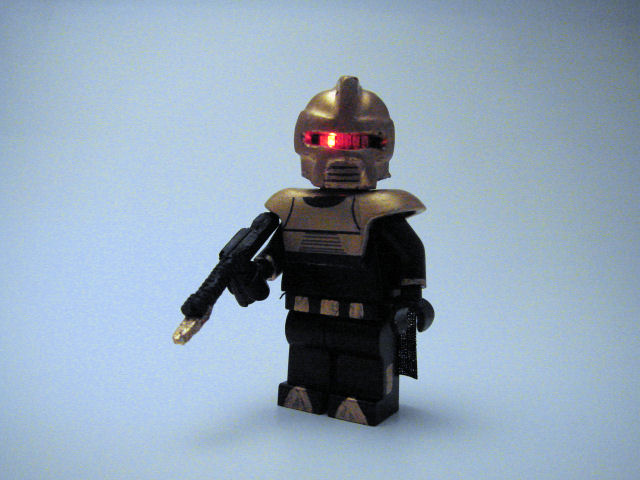 Online Store pricing example: $80 (minifig included)

I am Ironman!
Posted 6-9-2008
Thanks to the artistic talents of Chris "Uubergeek" and Jared "Kaminoan" I am the proud owner of a custom Ironman. I couldn't stop there though! Click for photos of the full vignette. Enjoy!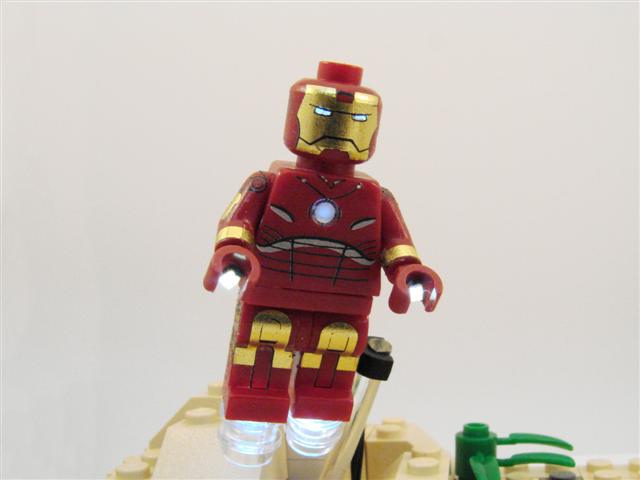 Online Store pricing example: not available for purchase

Minifig Cylon
Posted 10-10-2007
Thanks to Mark Marquez for his minifig sculpting talents and to Stuart Guarnieri for his uncanny programming skills, I now have reached the next level and present to you a minifig Cylon from Battlestar Galactica complete with onboard lighting effects.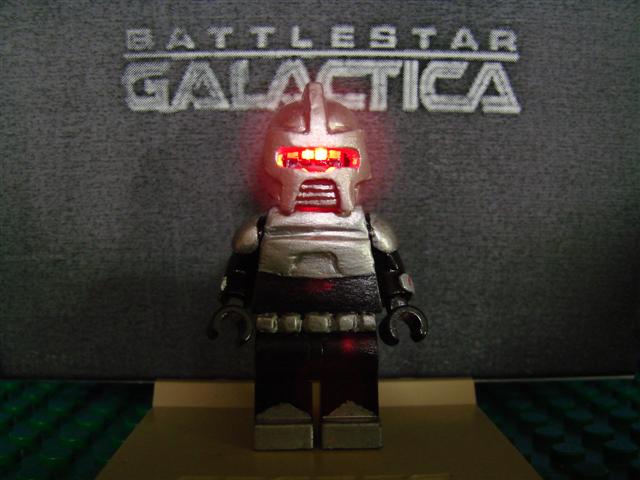 Online Store pricing example: $65 (minifig included)

R2-D2 2007a (Revision 4)
posted 06-19-2007
You asked for it, you got it. Took long enough, but I finally got around to moving that pesky switch to a different location. I was never happy with the original location for playability. Now all you have to remove the head for is to change out the battery!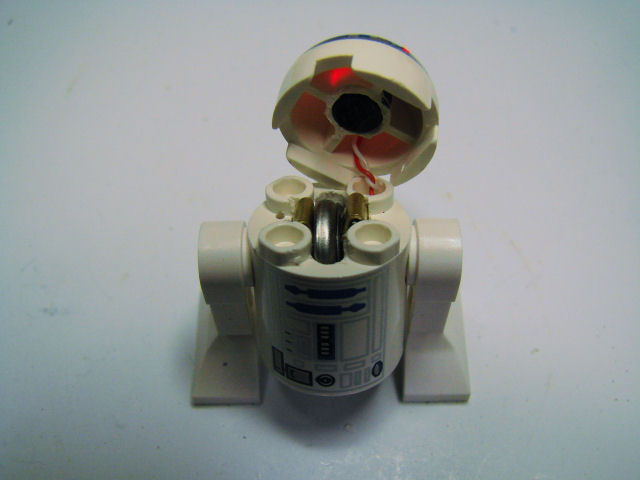 Online Store pricing example: $20 (minifig not included)